As blockchain technology evolves, the former power of regulations and norms in the industry becomes limited. Industry players may use four strategic tactics, discussed below, to exploit existing multilevel formal and informal institutional voids. Especially in the context of global business, the innovative usage of public permissionless blockchain technology makes it increasingly easier to circumvent even newly adopted regulations, rendering previous industry norms obsolete.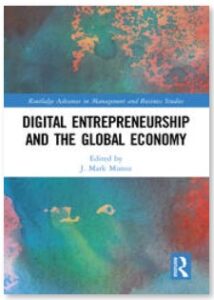 These conclusions were reached by analysing successful global blockchain-based businesses in America, China, and Europe. The study revealed that the strategic decisions of blockchain-based firms vary depending on the entrepreneurs' response to the multilevel institutional voids- the absence or incomplete regulatory and normative rules in a single country and global markets. These voids present opportunities rather than constraints for the blockchain-based business entrepreneurs. In turn, blockchain technology further allows bypassing these regulatory measures, no matter how strict they are.
The findings of the study concerning responses of global blockchain-based businesses to the incomplete policy framework was initiated by Lithuanian-origin researchers. They were initially inspired and curious about Lithuania becoming a FinTech hub in the European Union, which led them to develop a global study on the topic. The researchers Dr. Aušrinė Šilenskytė from the University of Vaasa, Finland and Jurgita Butkevičienė (Ph.D. candidate), Kaunas University of Technology, Lithuania, were working together with Professor Dr. Charles Dhanaraj, the Fellow of the Academy of International Business and Chair of the Department of Management at the Daniels College of Business, University of Denver, USA. The insights are now available in chapter 10 of the book Digital Entrepreneurship and Global Economy published by Routledge, series Advances in Management and Business Studies, edited by Professor Mark J. Munoz.
Creating an innovative business in a constantly changing environment
Blockchain-based businesses can operate in an ever-changing environment. The regulatory frameworks and the blockchain-based business industry norms, practices, beliefs, and values are in flux. The uniqueness of blockchain-based businesses is that they operate globally in the digital world and rely on the principle of decentralisation to eliminate central organisations that play the intermediary role. However, there is no secret that due to the lack of specific competencies and knowledge, the rapid growth of cryptocurrencies and novel fundraising opportunities have often created a temptation for opportunistic activities and failures of such projects. Numerous scams damaged the industry's reputation holding back development and causing adverse regulatory reactions.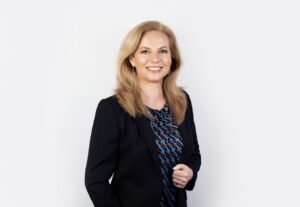 In such a hostile environment, some innovative, ethical business-oriented entrepreneurs were nevertheless able to develop genuine and globally functioning projects successfully. However, even for the 'good' industry players striving towards legal and ethical business development, different regulators' attempts to create rules were only partly helpful, and various dilemmas remain, entering the grey zones are possible. Entrepreneurs had to develop strategic tactics to compensate for such an incomplete institutional environment.
"Our research revealed that due to the technology and global business characteristics, the gaps in legal regulations and shortage of industry norms provide opportunities for business development rather than constraints. We also observed that only regulations do not prevent entrepreneurs' opportunistic activities", says Jurgita Butkevičienė, a co-author and the Associate Professor of Practice at the School of Economics and Business at Kaunas University of Technology, Lithuania.
"During the research, we analysed different companies in the industry: those that create various apps using blockchain, develop blockchain platforms themselves or provide legal advice or marketing services for blockchain-based business. The results of the study show that different regulatory regimes affected these companies differently, but the tactics that companies use in response to formal and informal institutional voids can be divided into four groups: window dressing, jurisdictional arbitration, compliance with the power of institutions, and legitimisation through reputation", says Butkevičienė.
Only two of the four tactics focused on the exerted powers of the institutions. The other two tactics were designed to circumvent the regulatory and normative institutions. This shows that technological possibilities allow developing a successful global business despite the industry's regulatory measures and normative and ethical standards.
How to ensure innovation in business without fraud and the circumvention of the regulations?
Aušrinė Šilenskytė, Ph.D. at the University of Vaasa, Finland, a co-author of the study, emphasises that it is crucial to understand the technological specificities and differences of blockchains to comprehend their impact on industry and consumers.
"In this study, we have analysed businesses created using public permissionless blockchain technology. The results should be interpreted quite differently for a permissioned or consortium blockchain type. The public permissioned blockchain technology and the projects associated with it allow for navigating well between various institutional environments and bypassing regulatory rules. We found that the tactic of Window dressing (appearing to be legal) tactics is used when there are no established norms and good practices in the industry rather than when there are no regulations. 'Good' entrepreneurs were looking for opportunities to eliminate unethical entrepreneurs and established tactics, such as legitimisation through reputation, based primarily on norms" says Aušrinė Šilenskytė.
Scholars emphasise that the effectiveness of the global regulatory framework, protection of consumers, and sustainable industry development can be achieved only by innovatively linking formal and informal institutions. Prohibiting crypto-related operations is ineffective. Cooperation with innovative entrepreneurs is likely to support the development of meaningful regulations and good practices in the market. The study shows that companies that have chosen legitimisation through reputation tactics have started successfully developing such activities to create novel ways of cooperation.
Jurgita Butkevičienė, who has also been analysing the Fintech institutional change in Lithuania, notices that during the digital transformation, when the new digital technology-based sectors are developing so rapidly, institutional literacy is essential as never before. It shall include an understanding of the formal and informal institutions, and how their coherence leads to sustainable and rapid transformation. According to her, this understanding leads not only to industry development but also to the ability to create institutional innovations in the country, allowing to implement of rapid changes and the country's competitive advantage.
"Sometimes, policymakers are confused by the ambiguity of the word 'institutions', since this word is used to describe public entities, but another meaning of this term is 'formal and informal regulatory rules, norms and symbols, traditions as well as public policy means and procedures', in other words – rules of the game of a society," reminds Jurgita Butkevičienė.
Scholars conclude that while the policymakers focus on framing new formal institutions to prevent illicit activities and foster innovations and productive entrepreneurship, the informal institutions should be developed to support industry ideology and avoid unethical behaviour. The power of technology and blockchain business philosophy of decentralisation raises new business integrity and ethics dilemmas. To overcome these, one needs exceptionally close cooperation among businesses, governments, and regulators. Thus, institutional braiding, also known as a linkage of formal and informal institutions, is the way to influence the further development of blockchain-based businesses. Institutional interconnections allow the effective integration of emerging new regulations, new business practices and changing values in the industry.
Based on Šilenskytė, A., Butkevičienė, J., & Dhanaraj, C. (2022). Digital Entrepreneurs' Strategic Responses to the Incomplete Global Policy Framework for Blockchain-Based Business. In Edited by J. Mark Munoz Digital Entrepreneurship and the Global Economy (pp. 113-126). Routledge, Advances in Management and Business Studies series.