Arturo Bris, Director of the IMD World Competitiveness Center, professor at IMD Business School will visit Kaunas University of Technology (KTU) on December 17–19. On Tuesday, the 18th he will read a lecture for the Master's students of Financial Management programme at KTU School of Economics and Business. At 11 am on Wednesday, December 19, the professor will read and open lecture for the University community at KTU Santaka Valley.
Professor Arturo Bris ranks among the top one hundred most-read finance academics in the world. He advises governments from different countries to increase their competitiveness. As a finance expert, Bris specializes in Fintech and Blockchain. His latest book, Blockchange! provides insights on how to survive the crypto economy. In 2012–2017 IMD Business School was ranked first in open programmes worldwide by the "Financial Times".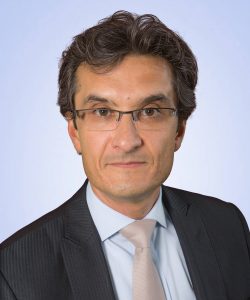 "Lithuania today is one of the most promising fintech centers in the world and certainly a hub for innovation and digital technologies. It is important for academics and students to be up-to-date in all these issues: blockchain, AI, big data analytics, and their impact on financial services firms", says Professor Bris.
According Professor Gerda Žigienė from KTU School of Economics and Business, the visit of the world-class expert provides an excellent opportunity for students to get the latest financial knowledge from one of the best professors in business field.
"The world is rapidly moving through the path of digitization, with many processes changing fundamentally, and for this reason, some business models are collapsing, others are emerging. Therefore, it is essential for business people to keep up with change, especially in the area of financial technology. The IMD works well with the training of managers, the study material for students is prepared on the basis of IMD research on corporate issues, and therefore the teaching of Professor Bris is based on practical business problems", says Žigienė, who invited Bris to KTU.
"Technology is soon going to allow us to capitalize on virtually any asset and create value out of it. Our societies, our companies, our governments are going to change massively. We need to learn about it", Professor Bris emphasises the importance of the topic of his lecture.
Cooperation between Žigienė and Bris in academic and professional fields has been going on for several years now.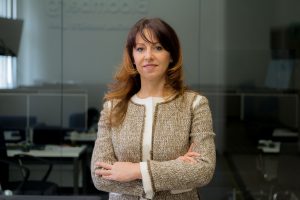 They met in the Federation of Financial Analytics event in Madrid 10 years ago. Later, Žigienė visited IMD, she also was invited to read a lecture at the IMD program conducted by Bris in Tallinn. Under the guidance of the Lithuanian Financial Markets Institute (LFMI), Žigienė invited Bris to read a presentation at a conference organized by the Institute.
"Professor Bris is an extremely innovative, energetic, sociable, at the same time demanding, precise and highly qualified expert in the field of finance, who evaluates extremely high quality everywhere", says Žigienė.
Professor Bris taught at Yale (USA), where he received the Best Teacher Award twice. His research and consulting activities focus on the international aspects of financial regulation, and in particular on the effects of bankruptcy, short sales, insider trading, and merger laws. Arturo Bris has also researched and lectured on the effects of the Euro on the corporate sector, as well as on the valuation impact of corporate governance changes.
The lecture "Fintech, Blockchain and other financial opportunities for business" is free, registration is required HERE.