Researchers of Kaunas University of Technology (KTU) have created a digital assessment tool and first virtual training program that will help businesses to evaluate capabilities and readiness to operate in the international market and develop competencies needed for this. Target group – CEO and owners of small and medium-sized enterprises (SMEs), startups and prospective entrepreneurs with a business plan.
KTU School of Economics and Business (SEB) researchers on these digital tools worked together with partners from Portugal, Poland, Cyprus, Romania and Greece during the international Erasmus+ Strategic Partnership project IN_DIGIT2EU.
Businesses from the project Advisory Board say that many companies considering international expansion will find this tool very useful.
"For companies that are planning international development or investments to foreign markets, we always offer to evaluate possibilities and current readiness, do the company match the requirements of the particular market. The digital tool that is produced by IN DIGIT2EU consortium will help SMEs to make it faster and easier", says Agnė Jaraitė, Head of International Relations and Protocol Department at Kaunas Chamber of Commerce, Industry, and Crafts.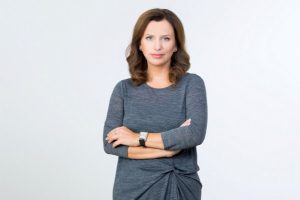 "More than 99% of all European businesses are small and medium-sized enterprises, which employ around 67% of the labor force and creates up to 57% value-added. But only 30% of SMEs operating in the European Union are exporting their products and only half of them are involved in international activities", says Aušra Rūtelionė, a researcher at KTU SEB.
During the "InDigit" project the first virtual training program aimed at developing competencies needed for international development was also created. The program consists of modules on internationalization business models, international marketing, international networking, e-commerce, and international open innovation, tailored to the needs of SMEs. Training is planned in April-June, 2020.
"Both digital internationalization tools will give the possibility to evaluate the companies' readiness to enter foreign markets. Basing on the results of self-assessment, SMEs will get the individualized set of modules from the training program", explains Associate Professor Rūtelionė.
If you are representing an SME, planning international business and seek to evaluate the current readiness of internationalization and participate in online training, please write to Aušra Rūtelionė, email: ausra.rutelione@ktu.lt
More about the project: https://indigiterasmus.eu/