Kaunas University of Technology School of Economics and Business (KTU SEB), Lithuania invites candidates to apply for Research Fellow/Senior Research Fellow positions in the IN4ACT ERA Chair project "Industry 4.0 impact on management practices and economics". For the full job description and application form, please visit the IN4ACT website.
KTU has become the first university in Lithuania to win ERA Chairs competition for attracting top academics. The EUR 2.4 million funding, coming from the EU's research and innovation funding program, Horizon 2020 will enable KTU to attract top academics to strengthen its competitiveness among centers of excellence elsewhere in the European Research Area (ERA).
The ERA Chair research team will be comprised of a group of researchers with backgrounds and current specializations in economics, business management, technology management, public policy, law, international political economy, and energy/environmental sciences, among others.
In all these positions, the work is mainly composed of research-related activities including conducting empirical research, writing and publishing articles (in top venues of the given domain), acquiring (or assisting in acquiring) research funding, co-organizing seminars, meeting with key stakeholders (academia, firms, government), and participating in industrial as well as academic conferences and conventions related to the core research areas IN4ACT engages.
As part of the team selected researchers will hold a Research Fellow / Senior Research Fellow position at the KTU School of Economics and Business and pro-actively contribute to the achievement of the IN4ACT project objectives.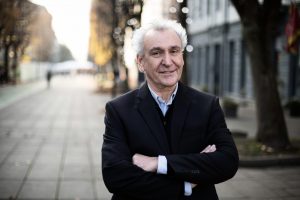 "The required competencies of the team members are organized into 'research interest groups' which are composed of diverse scientific and research expertise, i.e., they are interdisciplinary, and they often cross the micro, meso, and macro levels", explains Takis Damaskopoulos, the Head Holder of IN4ACT.
Deadline for applications is February 29, 2020
Research, analysis, and evaluation of this multi-level structure of operative factors driving (or impeding) Industry 4.0 involve complex concentrations of interdisciplinary skills that rarely coexist in a single individual researcher. As a result, the required ERA Chair team member positions involve 'interdisciplinary research interest groups'. These can be considered as clusters of competencies that might involve several individual researchers whose skills are to be engaged and deployed concurrently or sequentially according to specific needs and requirements that emerge in the evolution and maturation of the project.
The position will start on October 1, 2020 (duration of the contract: 3 years). For more information, please check the ERA Chairs project page or contact coordinators of the project by email: in4act@ktu.lt
Industry 4.0 is not just about technologies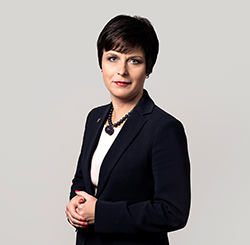 The main objectives of the Project, according to prof. Edita Gimžauskienė, the Dean of KTU SEB, are: designing the research strategy for investigation of Industry's 4.0 impact on business development and economy, attracting top-level researchers, contributing to research management and development of International Ph.D. School.
"Industry 4.0 is much more than the application of the latest/newest technologies. We have a viable economy if alongside talented technology developers we have people capable of systematizing, analyzing, measuring and forecasting investment size and returns, customer behavior, employee competency changes, and macroeconomic impacts", says E. Gimžauskienė.
Through the ERA Chairs competition, EUR 2.4 million funding has been allocated for a period of 5 years. This allows KTU to attract top academics from the best universities and to contribute significantly to the research in the field.
Panagiotis (Takis) Damaskopoulos the Head of the first in Lithuania ERA Chair project Industry 4.0 impact on management practices and economics (IN4ACT) started his work in Lithuania on the 1st of October, 2019.