KTU School of Economics and Business had a guest – Georgi Akhalkatsi, Head of the Bloomberg LP for the Baltic States and Belarus. Georgi has gained extensive experience in various organizations, finance and business development internationally. The spokesman lectured on students of study program Finance and shared his thoughts on the benefits and use of the Bloomberg Financial Markets Laboratory in a finance career.
What value added is create by Bloomberg terminal for Students and Uni Staff?
Bloomberg for Universities is an interactive medium aimed for students to receive as much as possible from the E-learning experience, especially when it comes to gaining practical skills in Finance and Economics related topics. Bloomberg Terminal is the main decision-making tool for Finance professionals around the world. Therefore, we strongly believe that the knowledge and experience of using Bloomberg on practical level gives students significant competitive advantage on the job market once they graduate.
On other hand, it should also be a resource for the university to attract talented students across all of their respective disciplines.
How Bloomberg terminal is employed in various study programs?
More than 100 universities have already integrated Bloomberg into their study Syllabus in various ways. One of the most popular ways is using BMC – Bloomberg market concepts test available for students as part of their relevant learning material. Students are being tested on Economics, Equity, Fixed income and Commodity markets knowledge. Upon completion of all modules student will receive a certificate from Bloomberg. Certificate can be attached to the CV of a Student in order to grab more attention from prospective employers. Examples of Bloomberg's syllabus integration across the globe: https://goo.gl/pfTXVq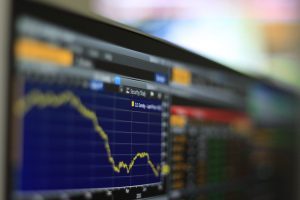 How can Bloomberg assist an Entrepreneur's career?
Although Bloomberg is more designed for existing or prospective market professionals it also provides a wide range of tools and in-depth analytics which could massively benefit anyone interested in starting his/her own firm. Bloomberg's market shaping news and insightful research offerings are just a few of the most vivid examples.
What competitive advantages can Bloomberg provide to various businesses ?
In today's world which I believe is hugely driven by demand for data and analytics Bloomberg is the market leader in both areas. It provides the widest range of data which is then tailored for professionals from across all of the main business sectors. Bloomberg allows each of them to leverage Data and analytics solutions and adapt them to the needs of their respective local markets.
What young businesses and start ups should know before starting using Bloomberg terminal?
I would say that the most important thing that they should be aware of is that the real-life business world is extremely diverse and that Bloomberg is a very reliable and useful tool that will guide them to success by connecting them directly to the hub of the financial system.
What are the typical mistakes of new unexperienced users?
It would be difficult to say whether there is any one single mistake that would always stand out for me. I believe that despite the fact that Bloomberg terminal is operating in quite user-friendly infrastructure any new user would still need to invest a bit of time to explore it in more detail in order to make more educated decisions and derive facts when necessary. At the end of the day, Technology is there to make our life easier and more enjoyable.