Couldn't attend the event? You can find the speaker presentation HERE.
This event is part of IN4ACT Webinar Series for researchers, organized by ERA Chair project Industry 4.0 impact on management practices and economics (IN4ACT). Presenter: Dr. Morteza Ghobakhloo, IN4ACT Researcher. Discussant: Dr. Peiman Alipour Sarvari, IN4ACT Researcher.
Date: Friday, January 22, 2021
Time: 1 pm.
Location: Online, hosted on Zoom. Event access information will be provided all registered attendees 24 hours, and 1 hour, prior to the event start.
ABOUT THE SPEAKERS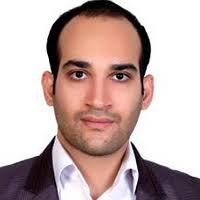 Presenter: Dr. Morteza Ghobakhloo . Morteza Ghobakhloo is an ERA Chair Team Member at the School of Economics and Management, Kaunas University of Technology. He holds a Ph.D. in Industrial Engineering and specializes in technology adoption and acceptance in the Industry 4.0 era, the business value of digitization, the business value of hybrid manufacturing system, and corporate sustainability. He has more than ten years of experience serving as a field engineer and technology implementation consultant in the manufacturing industry.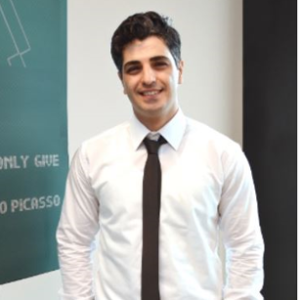 Discussant: Dr. Peiman Alipour Sarvari. Peiman is an experienced scientist, cloud architect and data engineer in the Luxembourg Institute of Science and Technology with a demonstrated history of working in both research and industry. Peiman has an outstanding background in ICT, AI and big data. He has successfully fulfilled numerous projects and patents. Peiman is currently active in Cyber Physical Systems and digitalization research areas. He is holding a PhD on Industrial Engineering and a Post Doctorate on Machine Learning for Big data. Peiman is a certified professional IBM, AZURE and AWS architect and actively takes part in cloud computing design and architectures for numerous national and international projects. Peiman has published many journal papers and currently doing research for IN4ACT project.
ABOUT THE PRESENTATION
Industry 4.0 is undoubtedly changing the way business is done. Discussions around the Industry 4.0 began nine years ago. Early thinking around Industry 4.0 was based on the automation of manufacturing plants using various technologies such as Artificial Intelligence (AI), machine learning, industrial robotics, additive manufacturing, and Industrial Internet of Things (IIoT). Nowadays, the scope of Industry 4.0 spans well beyond manufacturing sector, involving related concepts such as Healthcare 4.0, Construction 4.0, Energy 4.0, and Transportation 4.0, among many others.
The hype over the Fourth Industrial Revolution is overwhelming in a way everyone wants to talk about Industry 4.0, from academia to shareholders, industrialists, and even governments. Technology providers, consultants, and in many cases academicians, introduce eye-watering forecasts for potential value creation of Industry 4.0, including a never-ending list of advantages such as reduced manufacturing costs, customer satisfaction, innovation opportunities, improved productivity, increased profitability, market sensing, organizational flexibility, process reliability, and improved decision making. Viewed from the socio-environmental perspective, Industry 4.0 is also advertised as the cream of the crop, offering immense opportunities for waste reduction, resource efficiency, job creation, and greener products and services.
In this overhyped environment, executives at companies, industrialists, and policymakers need to separate the hype surrounding Industry 4.0 from reality. To deliver the advantages promised, Industry 4.0 involves the digital transformation of businesses not only at the corporate level but also at the value chain level. The digital transformation under Industry 4.0 requires a certain degree of digital technology and operations technology readiness. Achieving the desired level of maturity and readiness for the Industry 4.0 transition is a complex, gradual, and resource-intensive process. When it comes to Industry 4.0, businesses need to have a clear picture of the digital transformation and its underlying requirements, current risks, and opportunities. Businesses also need to understand what their peers and competitors are currently doing and plan to do in the future to drive value and capture competitive advantage under the digitalization scenario. This is where academia should help businesses to separate hype from reality. This should involve providing a realistic perspective on the impact of various Industry 4.0 strategies on business productivity while predicting the socio-environmental impacts. Overall, the contribution of existing research to the Industry 4.0-sustainable development discipline has been limited to theoretical speculations. This particular discipline is in its embryonic stage, calling for future research to empirically address the speculations regarding the effect of Industry 4.0 on sustainable development. More importantly, the impact of Industry 4.0 and automation on business growth disruption, job displacement, corporate inequality, income inequality, digital divide, rebound effect, and overconsumption requires further empirical elaboration, and the present work aims to address this knowledge and empirical gap systematically.

ABOUT THIS SERIES
This event is part of a IN4ACT Webinar Series, organized by ERA Chair project "Industry 4.0 impact on management practices and economics" (IN4ACT). Find out more about upcoming webinars HERE.
The events will be hosted on Zoom.
For inquires about this event, please contact: in4act@ktu.lt
The Seminar is financed by IN4ACT project (Europe Commission).