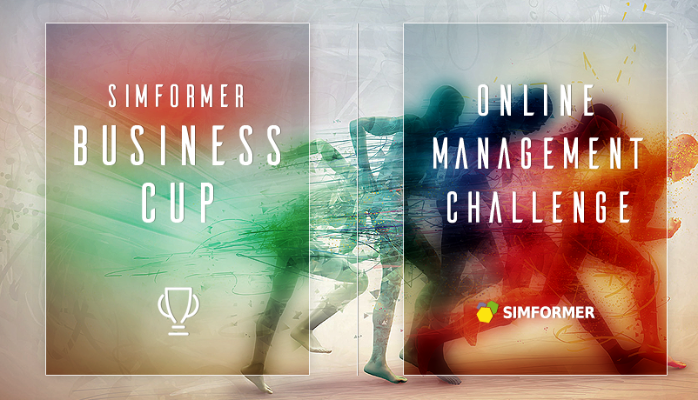 Simformer Business Cup is a unique international online management and entrepreneurship challenge. The challenge is based on a powerful realistic online business simulation environment Simformer Business Simulation, where you get the chance to manage a virtual company. Its key features are real competition and a set of all management functions as well as typical business processes. You will interact not with computer-generated business partners, customers, suppliers and competitors, but with hundreds of other participants of the competition.
The participation in Simformer Business Cup is free of charge. The contest starts on 4 March, 2016.
Students and instructors from universities, colleges and business schools as well as the professionals-managers of companies, corporate training centers, and consultancy agencies are welcome to take part in the contest. The contest is conducted on Simformer, an innovative business simulation platform.
A spring season Simformer Business Cup is made up of two business games:
4-5 March. Online game "Business Excellence" (Quality Management, Marketing, Operational management, Marketing, Teamwork Skills)
1-2 April. Online Game "Corporation in Distress" (Strategic Management, Crisis Management, Cross-functional interaction, Leadership)
More information HERE.