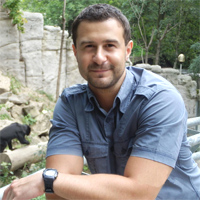 On 16th of March guest lecturer Martin Luštický will give a lecture on application of marketing mix in the environment of municipalities.
Martin Luštický is Vice-dean for development and external relations and Senior lecturer and researcher at University of Economics, Prague; Faculty of Management.
Professional interests: strategic planning, strategic analysis, tourism in regional development, management of tourism destination, managerial decision-making methods, international management and marketing.